This post is a follow-up to our first "CEO Corner" segment published last month in Fama's monthly newsletter. If you find this sort of content interesting, I recommend subscribing at the link here so you can stay up-to-date.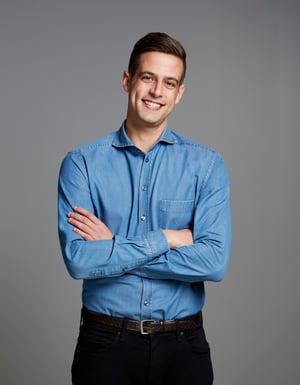 Howdy, folks! I thought to start off this segment with something that surprised me here at the beginning of 2021: screening industry performance in 2H20. As the majority of our clients and partners have now closed the books on a peculiar year one thing is clear: the past six months were better than expected. From our perspective, same-client volumes were actually up in November, December and January compared to the same period a year prior.
Interestingly enough, the volume is coming in from different verticals than the year prior. As certain sectors expand (financial services, healthcare) and others contract (hospitality, gig) screening needs shift.
Last month we talked about the frequency of questions we were seeing around identifying antivax or anti-gov't online behaviors. Healthcare and financial services in particular were asking, "how do we identify these sorts of people risks before it's too late?"
Our agile approach to software development allows us to iterate quickly and creatively on new products. In response to customer demand, we developed a new AI model that allows us to identify people promoting antivax and anti-govt conspiracy theories on the public web. We increased server capacity to a point that would allow us to process large employee/candidate populations 275% faster than our standard SLA. The 'hit rate' on this model is hovering around 8%, which is a bit higher than I would have expected. We'll continue to tune the model to bring that number down a bit.
If you are interested in learning more or adding this layer of screening to your program, navigate over to our partners page and we will get you sorted. Thanks, folks!
-Ben.