This post is a follow-up to our ongoing "CEO Corner" segment published monthly. If you find this sort of content interesting, we recommend subscribing at the link above so you can have them delivered to your inbox.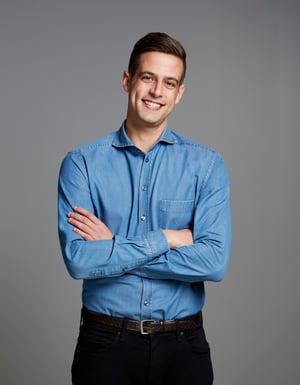 Hello, Famaly! Hope you are staying cool through what has been an unseasonably hot summer. This month we will cover a question that's been coming up a lot lately: how to deal with social media hits that occurred long ago in a person's past?
Earlier this month the BBC asked us for our commentary on a cricket player who was suspended over offensive tweets he made in 2012 and 2013. While we advocate that businesses should use insights from the public web to inform hiring decisions, there are guardrails. The recency of a hit is a key 'mitigating circumstance' that we share with clients when designing their social screening programs. Certain countries, such as the U.S., limit the lookback period for social media hits to 7 years for most roles.
Why?
For one, people mature. They evolve. In all arenas of life, people tend to realize after the fact that things they said or did may have hurt or belittled someone, or a group of people. Authentic apologies and commitments to change are meaningful in these situations.
Now balance that point with the pain these tweets caused to England's fans - those that were on the receiving end of hateful rhetoric. As the ECB called out shortly after the player's suspension, "there is no room for discrimination in our sport."
The impact of intolerant statements cannot be ignored or discounted.
The lesson is that any hit needs to be treated individually, with a careful review and application of mitigating circumstances when making a decision. ECB looked at the facts and took action. Perhaps if this person wasn't a superstar athlete, with a reach able to affect the prevailing national sentiments of an entire sport, he wouldn't have been suspended. Ultimately it is up to the business to make that call, and the role of a company such as Fama is to provide the data to make that decision.
Until next time, my friends!
-Ben