This post is a follow-up to our ongoing "CEO Corner" segment published monthly. If you find this sort of content interesting, we recommend subscribing at the link above so you can have them delivered to your inbox.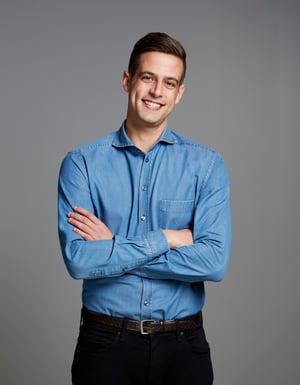 Howdy, Fama-ly!
It's been a few weeks since our last update - we've been hard at work servicing our clients and hiring new team members! We are also seeing all time highs in report volumes over the past 8 weeks. Why, you may ask?
One possible driver could be that we hit a global inflection point in the acceptance of online identity - recent changes in how we live have brought our digital personas into parity with our offline selves.
Take a look at crypto and its recent emergence into popular culture. Whether it's folks talking about 'going to the moon,' or the newest NFT to hit the market...all roads lead back to an unending fascination with this digital-only currency.
I am amazed at how quickly and nimbly we as a society are able to move historically analog aspects of our lives (payments and value stores) into the online environment. When we started Fama, we predicted that employers would one day learn more about their candidates via online identity than what could be gleaned in an in-person interview. The pandemic accelerated that trend as many hiring managers were homebound and didn't have the option to meet a candidate in person. The rise of crypto illustrates just how comfortable most folks are in moving important parts of their lives online. If we store our finances online, meet a significant other online, and find jobs online … it naturally follows then that we see a rise in the use of social media screening.
Many thanks, and be well.
-Ben